Repeat Prescriptions
A repeat prescription is issued by a prescriber when you are taking regular medication for conditions like asthma, diabetes or high blood pressure, or when you're taking a regular contraceptive etc.
If you are on repeat medication your GP will usually issue a prescription to you without seeing you each time. This may be a batch of medication covering several months or you may be ordering by:
Completing a repeat order slip each time
Contacting your surgery
Visiting the pharmacy you currently use
How can Murrays help you?….
Call Us On:

01384 900138
lines open 9:00am-5:30pm Mon-Fri
How can Murrays help you?….
Call Us On:

01384 900138
lines open 9:00am-5:30pm Mon-Fri
What You Need To Do
We can arrange to dispense your medication and have it delivered to you. Its simple!
Contact our Pharmacy Team on online@pharmacy.murrays.co.uk giving name and contact details and the type of service you are interested in.
One of our Team will contact you to confirm the details of your medication, and to take payments as applicable. (Payments will be made by credit/debit card via the telephone). If you have previously obtained your medication from the online pharmacy, this will be a quick check of your records, allowing us to make a start on your order.
You then need to complete the back of the form (ticking the appropriate exemption box, if applicable), and in all cases sign at the bottom as patient/patient representative.
Post the prescription to us at: Murrays Online Pharmacy, 4 Lowndes Rd, Stourbridge, West Midlands, DY8 3SS
We will dispense and deliver the medication to you, on the day following receipt of your order.
Fully Accredited Online Pharmacy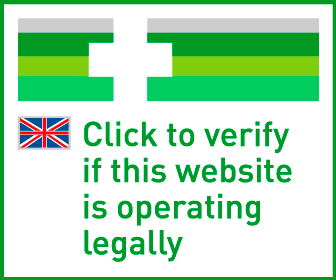 We will deliver to any UK address, this may be to your home, place of work or to another specified UK address.
Our online pharmacy is based in Stourbridge, England and therefore the charges and rules in England will apply to all NHS repeat prescription service.
See FAQ for more information on our charges. Click Here
For further details contact the Team by ringing 01384 900138 (9am to 5:30pm, Monday to Friday) or emailing online@pharmacy.murrays.co.uk
Award Winning Customer Service
Our experienced pharmacy team are available online or via the telephone providing our customers with professional pharmaceutical expertise and advice.
More than just a web site, our on-line pharmacy is just like any of our other branches, with the same high standards of customer service from our qualified dispensing staff and highly skilled pharmacists, you have the reassurance of dealing with a pharmacy business that has been in operation for over 90 years, and values the needs of our customers.